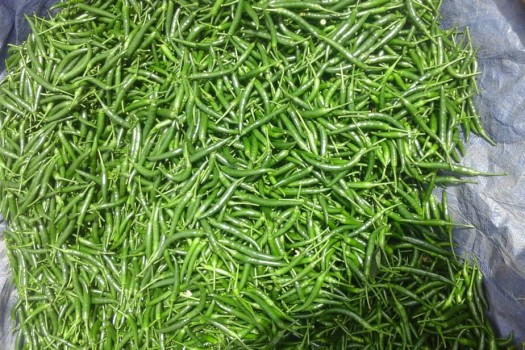 Commodity Market
National Agricultural Export Development Board provides trusted market intelligence, practical advice and business tools to help Rwanda companies expand in Global markets.
Est Africa Exchange (EAX) was established to link smallholder farmers to agricultural and financial markets, secure competitive prices for products and facilitate access to financing opportunities.
Rwanda's comparative advantages in horticulture include favorable climate, diversified agro climatic conditions including high, medium and low altitude, fertile soils, abundant water resources, and abundant cheap labor that can be used to produce quality and competitive horticulture products for sale in regional and international markets. Horticultural products grown in Rwanda include  among others "Chilli Baradayi" (photo here left), vegetables, fruits, spices and flowers.
Besides agricultural produce, commodity such as gold and other precious metals are of great significance. Rwanda has built its first-ever gold refinery to process gold from all over Africa and halt raw minerals from leaving the continent. We are best positioned to help you penetrate this market.
I want to explore this market -
Get me connected